Franco Stevens, founder of Curve Magazine and co-founder of The Curve Foundation, will receive GLAAD's Barbara Gittings Award for Excellence in LGBTQ Media at the 33rd Annual GLAAD Media Awards later this year.
"It's been my life's work to amplify inspiring stories and images of LGBTQ+ women in all our glorious diversity – both to each other and to the mainstream," Stevens said in a statement. "We fought for better representation, equal rights, dignity and inclusion. I'm beyond grateful to GLAAD for this recognition, to Barbara Gittings for lighting a path with her work, and I share this award with my whole community as we work for a more inclusive world together."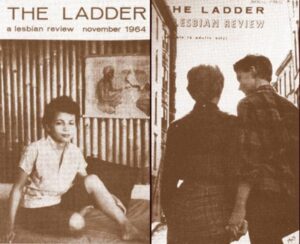 The Barbara Gittings Award for Excellence in LGBTQ Media honors a pioneering individual, group, or community media outlet that has made a significant contribution to the development of LGBTQ media. The award is named after Barbara Gittings in recognition of her groundbreaking work as editor of The Ladder and for her appearances as an out lesbian on national news media throughout the 1970s and 1980s. Started by lesbian and feminist trailblazers Phyllis Lyon and Del Martin, The Ladder was the first nationally distributed lesbian magazine of its kind.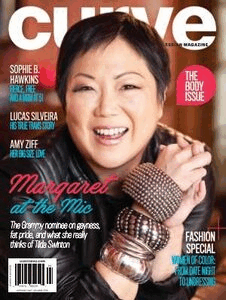 Launched in 1990 as Deneuve, Curve Magazine has been pivotal in bringing mainstream attention to the lives and issues of the LGBTQ+ women's community beginning at a time when both visibility and acceptance were extremely low, ultimately allowing many lesbians and queer women to be seen, find community and advance socially and politically. After re-acquiring the magazine in 2021, Stevens launched The Curve Foundation, a non-profit organization created to empower lesbians, queer women, trans women, and non-binary people of all races, ages and abilities to share stories, connect, and raise visibility.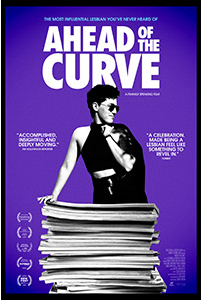 Franco's legacy is spotlighted in the award-winning documentary AHEAD OF THE CURVE, which takes an in-depth look at her journey from launching Curve Magazine to The Curve Foundation, and her ongoing impact on the growing landscape for LGBTQ+ women's acceptance, rights, and opportunities over the past 30 years. Companies and organizations are invited to continue Franco's work by hosting a screening of AHEAD OF THE CURVE.
Stevens previously served on GLAAD's Board of Directors, helping to drive the organization's mission of LGBTQ acceptance forward.
Please join us in congratulating Franco for this incredible recognition of her life's work.
For a full list of nominees and winners from the 33rd Annual GLAAD Media Awards, click here.