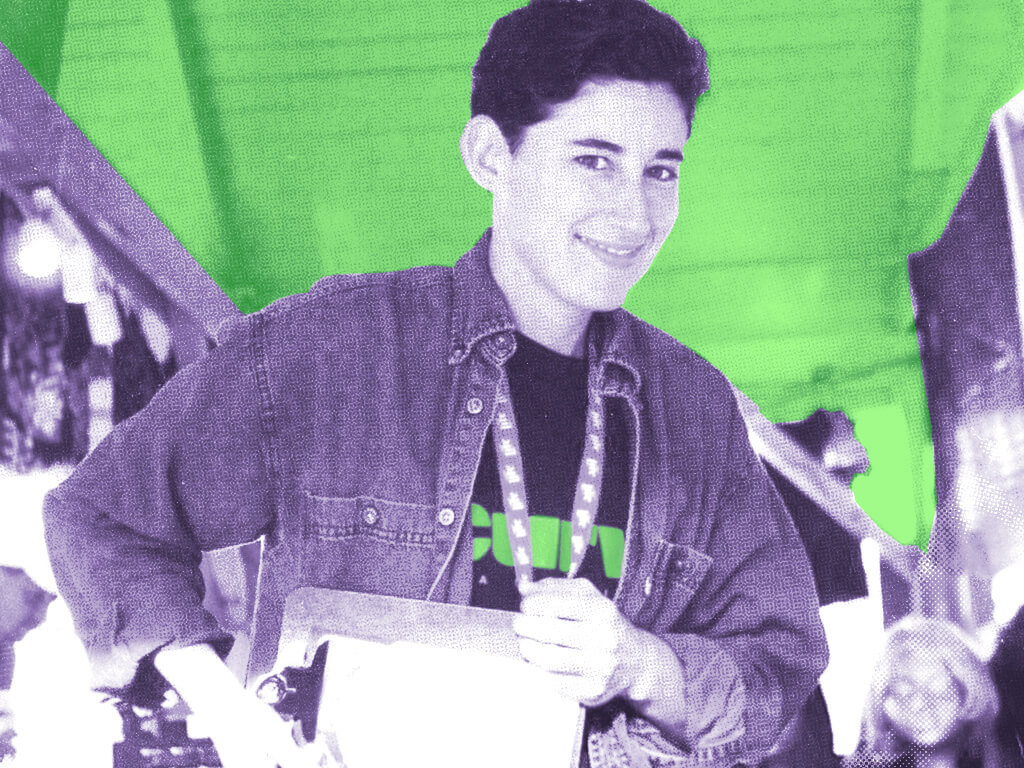 AHEAD OF THE CURVE is the story of one of the most influential women in lesbian history you've never heard of and the impact her work continues to have today. Growing up, Franco never saw any representation of queer women–she didn't even know it was possible for a woman to be gay. When she realized she was a lesbian, it changed the course of her life.
In 1990, Franco created a safe place for lesbians in the form of Curve magazine. Her approach to threats and erasure in the '90s was to lift all kinds of lesbians up and make them beautifully visible. The magazine helped build a foundation for many intersectional movements being led by today's activists in the face of accelerating threats to the LGBTQ community.
When the current publisher reaches out to let Franco know the magazine will fold within a year, she faces a crisis. She's been away from the helm for 10 years due to a disabling injury which she largely kept secret. As Franco struggles to understand if there may still be a space and a need for her, she reaches out to educator Kim Katrin Milan, slam poet Denice Frohman, cultural leader Amber Hikes, activist Andrea Pino-Silva, and a host of young queer people to learn about where lesbian community is today.
Can Franco–and should she–rally the community to keep the magazine going? Is it the magazine or the mission that matters most at this point in the evolving struggle for lesbian visibility? With the imminent demise of her magazine bearing down, Franco reconnects with her original mission to guide her decisions.
We're making this film because LGBTQ rights remain under attack, and VISIBILITY is one of our most powerful tools to combat discrimination. Franco's story grounds us in our recent history, illuminates our current strengths and struggle, and offers inspiration as we face the future together.
Cast & Crew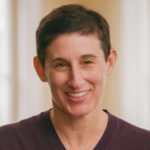 Franco Stevens
Lead Cast
Franco Stevens founded the most successful lesbian magazine in the world, raising lesbian visibility in a way that connected the lesbian community, created the lesbian market for advertisers, helped the lesbian community accept femme-identifying lesbians, changed the way lesbians are seen by the mainstream, highlighted the transgender experience, brought attention to lesbian families, raised awareness of attacks on LGBT rights, and amplified the work of lesbian activists.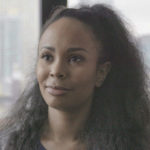 Kim Katrin
Featured Cast
Kim Katrin is an award winning internationally acclaimed educator, writer & artist. She has been recognized as one of The Root's "Young Feminists to Watch," and celebrated in Canada as 2016's National Youth Role Model and nationally as one of the 50 Most Loved Gay Canadians. Kim speaks at universities and contributes to the press throughout Canada and the US about human rights and equity issues.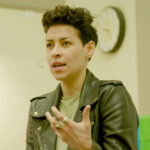 Denice Frohman
Featured Cast
Denice Frohman is an award-winning poet, educator, performer and speaker. She has been commissioned by The Met, ESPN and Twitter. She has been a featured speaker at over 200 colleges and universities; and hundreds of K-12 schools, community arts spaces, non-profit organizations, detention centers, and conferences across the country, including The White House. As a queer, mixed Latina woman, her work explores the tension between the stories we tell about ourselves, the ones told about us, and the ones we tell about each other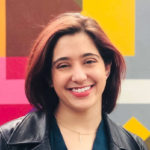 Andrea Pino-Silva
Featured Cast
Author, speaker, digital strategy expert, unapologetic storyteller, and fearless advocate for survivors of sexual assault and LGBTQ people of color, Andrea L. Pino-Silva is committed to bringing together grassroots organizing and radical storytelling to build intersectional and accessible social movements from the National Center for Lesbian Rights to End Rape on Campus. The daughter of Cuban refugees, Andrea's activism and advocacy have been featured in the New York Times, Vogue, CNN, Good Morning America, Huffpost, and Bill Maher. Her work and personal journey is featured in the Emmy-award winning The Hunting Ground (Sundance 2015).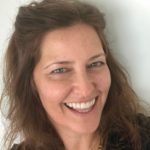 Jen Rainin
Director & Co-Producer
Jen Rainin's work in film is focused on building community, deepening understanding of social justice issues, and telling great stories. Her EP credits include STAGE LEFT (2011), a documentary about the history of theater in the Bay Area, and TWO SPIRITS (2009), a documentary about gender identity in Native American cultures which aired on Independent Lens. AHEAD OF THE CURVE is her directorial debut.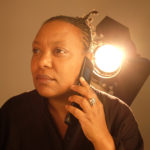 Meshell Ndegeocello
Composer
Meshell Ndegeocello is an authentic musical thinker and an uncompromising artist. A bass player above all else, Meshell brings her warm, fat, and melodic groove to everything she does and has appeared alongside the Rolling Stones, Madonna, Alanis Morrisette, James Blood Ulmer, The Blind Boys of Alabama, Tony Allen, John Medeski, Billy Preston, and Chaka Khan. Meshell's composing credits include QUEEN SUGAR and THE HOUSE ON COCO ROAD.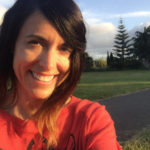 Rivkah Beth Medow
Producer & Co-Director
Rivkah Beth Medow produces and directs character-driven films that deepen social or ecological connections and build community. Her credits include SONS OF A GUN (2009; PBS); BEING GEORGE CLOONEY (2016; Netflix); THE NINE by Katy Grannan (2016, Festivals); and THE NEXT FRONTIER (2010, PBS).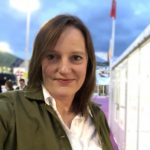 Jessica Congdon
Editor
Jessica Congdon's credits include the award-winning feature-length documentary DOLORES (Sundance 2017). She produced, wrote and edited the documentary films THE MASK YOU LIVE IN (Sundance 2015) and MISS REPRESENTATION (Sundance 2011) with Jennifer Siebel Newsom.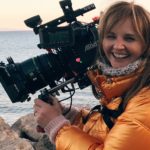 Svetlana Cvetko
Cinematographer
Svetlana Cvetko is an award-winning cinematographer with a dual focus in documentary and fiction. Her credits include INSIDE JOB, which received the 2011 Academy Award for Best Documentary, INEQUALITY FOR ALL (Sundance 2013), and RED ARMY (Cannes 2014).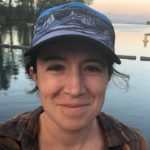 Clare Major
Verité Cinematographer
Clare Major is a cinematographer and documentary filmmaker based in Oakland, California. She has filmed on four continents and specializes in stories that illuminate the lives of women and the intersections of cultures. She was Director of Photography on WE ARE THE RADICAL MONARCHS, which premiered at SXSW in 2019.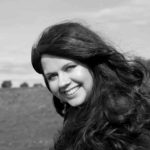 Lindsey Dryden
Executive Producer
Lindsey Dryden is an Emmy®-winning filmmaker, a proud founding member of Queer Producers Collective and FWD-DOC, and a fellow of BAFTA/BFI Flare, Guiding Lights, Good Pitch and HotDocs Forum. She produced UNREST (2017; PBS, Netflix) and TRANS IN AMERICA (2018; SXSW, Conde Nast), and her directing credits include LOST AND SOUND (2012; SXSW) and JACKIE KAY: ONE PERSON, TWO NAMES (2017, Tate Queer British Art).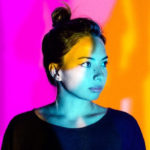 Mariam Dwedar
Contributing Cinematographer
Mariam Dwedar is an Egyptian-Filipina cinematographer and filmmaker. Mariam was recognized by DOCNYC, America's largest documentary festival, as one of '40 Under 40′ rising stars in documentary filmmaking.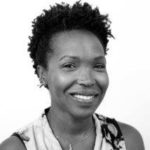 Lauren McBride
Consulting Producer
Lauren McBride is an independent film producer from Atlanta, GA and is currently based in Oakland, CA. She is a 2017 Sundance Creative Producing Lab Fellow and a 2018 Film Independent Producing Lab Fellow. Her first feature film, SELAH AND THE SPADES, premiered at the 2019 Sundance Film Festival.